5 recommendations in Kawazu Town
Kawazu Town is blessed with the ocean, mountains, and nature. The town in situated near the tip of the Izu Peninsula and has a warm climate. Flowers bloom all year round. Make your time meaningful here by enjoying the amazing scenery, cuisine and hot springs.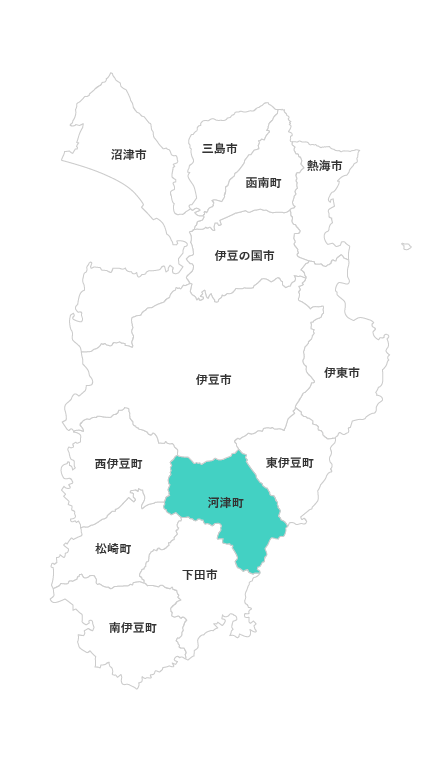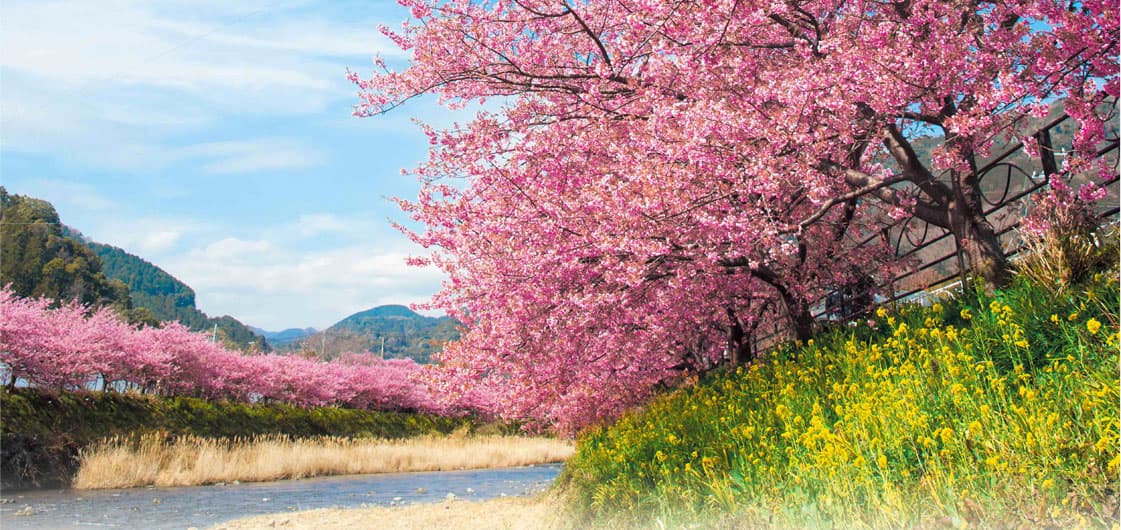 The early-blooming Kawazu cherry blossoms enchant many people.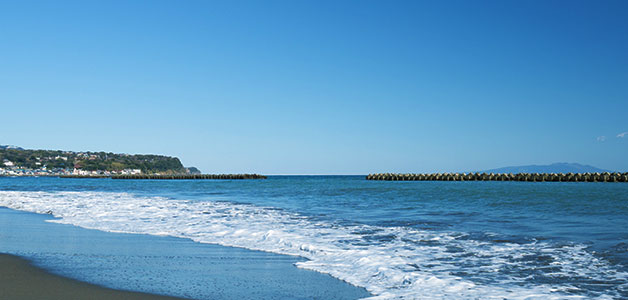 The shallow waters of Imai Beach and Kawazu Beach which is a hidden secret.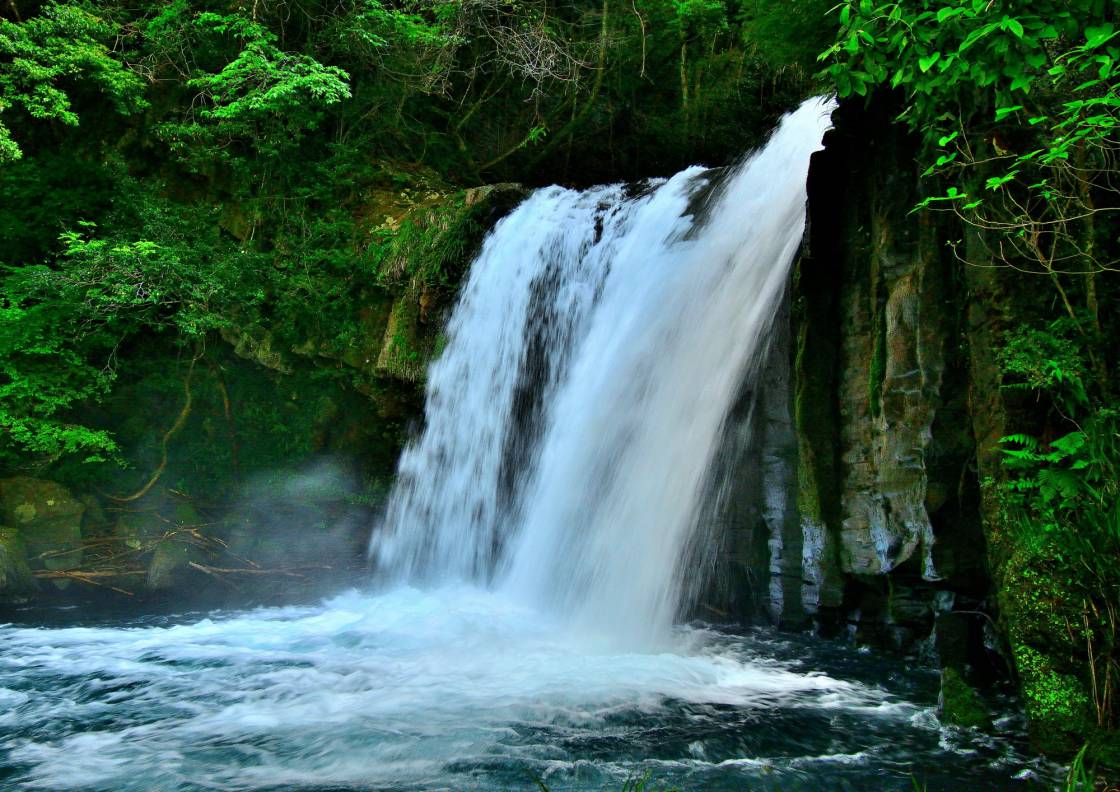 The Kawazu Seven Waterfalls, rich with negative air ions.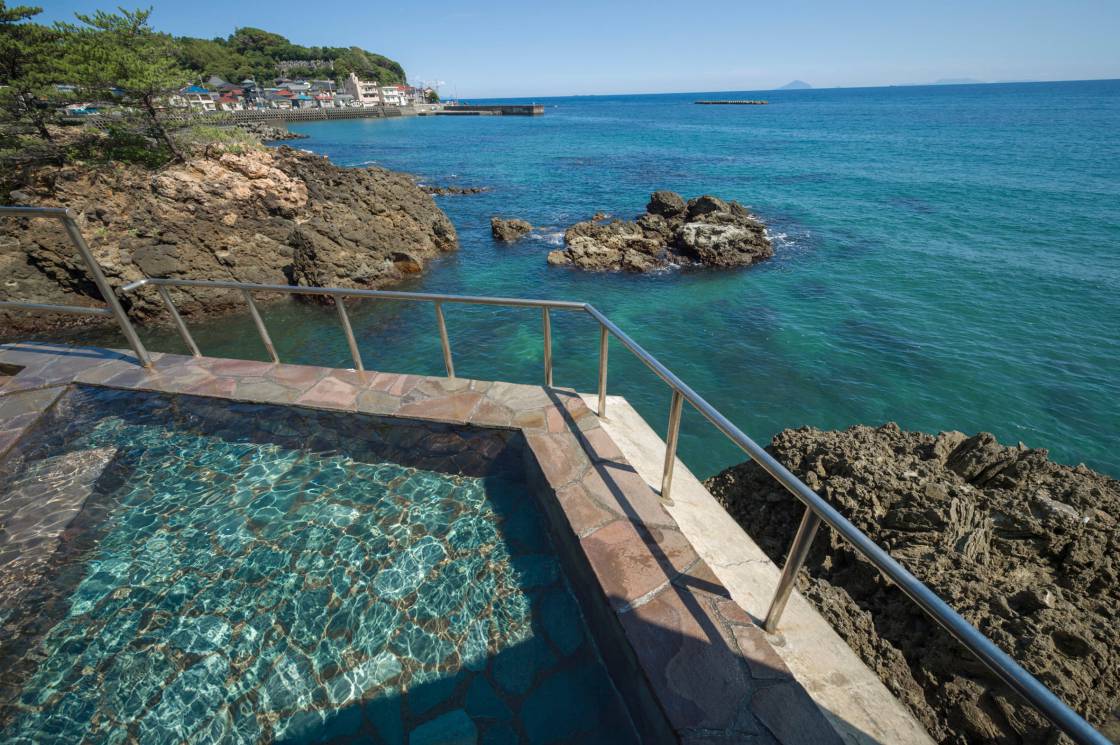 7 unique hot springs, including an open-air bath overlooking the ocean.
The finest quality wasabi.